Flour Mills Seeks Approval to Acquire Rival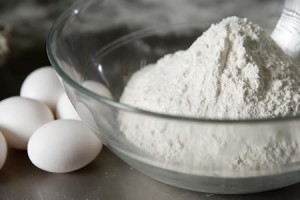 Flour Mills of Nigeria said on Wednesday it will seek shareholders' approval to acquire a controlling stake in privately-held food manufacturer Rom Oil Mills, as it looks to boost its market share in Africa's most populous nation. Nigeria — a nation of around 160 million people and home to Africa's second-biggest economy — has long been seen as one of the world's least-tapped frontier markets, particularly for fast-moving consumer goods.
Nigeria's biggest flour and pasta maker said in a notice to investors it would seek approval at its annual general meeting on Sept. 12 to buy a 90 percent stake in Rom Oil Mills, based in Ibadan, southwest Nigeria. Flour Mills, whose interests include cement and fertilizer manufacturing and has a 40 percent market share in flour milling, did not disclose how much it was offering for the stake in the vegetable and edible oil refining business.
Shares in Flour Mills were trading flat at 52 naira at 1239 GMT on the news, to value it at 121 billion naira ($753 mln). In 2009, Flour Mills acquired a 51 percent stake in privately-held rival Eagle Flourmills with a capacity of 850 tonnes per day. Industry sources say total flour demand in Nigeria is over 2 million tonnes per annum and the country has 23 flour plants.
Some information on ROM Oil Mills
Real Oil Mills (ROM) is a limited liability company incorporated in November, 2004 primarily to engage in the development of the oil industry and production of vegetable oil, palm oil and other associated products in Nigeria.
Agricultural Feed Miller
Total Sales Volume: US $1mn – US $2.5mn
Factory Size (Sq.meters): 5,000-10,000 square meters
Factory Location: Ibadan, Oyo state