Dangote Group Calls on Graduates to Seek Employment as its Truck Drivers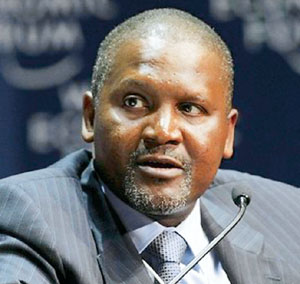 The Dangote Group obviously with good intentions at heart is advertising employment opportunities for graduates in Nigeria to become its truck drivers.
Many young Nigerians are a bit incensed at the scheme called the "Drivers Academy".
According to a statement on the company's website the scheme is to create opportunities for gainful employment for jobless youths in the country, Dangote Group is set to recruit about 2,000 Nigerians into its Academy to fill its transport division's needs.
The scheme which will revolutionalize the road transport sub-sector of the economy is designed to improve the professionalism in the transport division of Dangote Industries Limited by engaging graduates and other educated Nigerians as drivers after months of training.
Dangote Group's spokesman Tony Chiejina said, "the Academy seeks to provide the talent pipeline for the Group while filling the industrial skill-gap in Nigeria. As a result, the Academy just initiated a project called, 'The Drivers Academy' which aims at recruiting and training 2,000 Nigerian graduates to become professional heavy-duty vehicle drivers for the newly established Super Fleet of the Group.
"It is hoped that this initiative will assist to uplift the operating standards in road transport industry, promote entrepreneurship and open up various career opportunities."
Some young Nigerians are a bit incensed at the opportunity, and had negative feed back for the scheme. You may view the comments here.
However the employment offer is bound to be oversubscribed due to the paucity of vibrant employment opportunities in the country.