Dear Mr. President, Please ask Aunty Ngozi to release Budgeted Defense Funds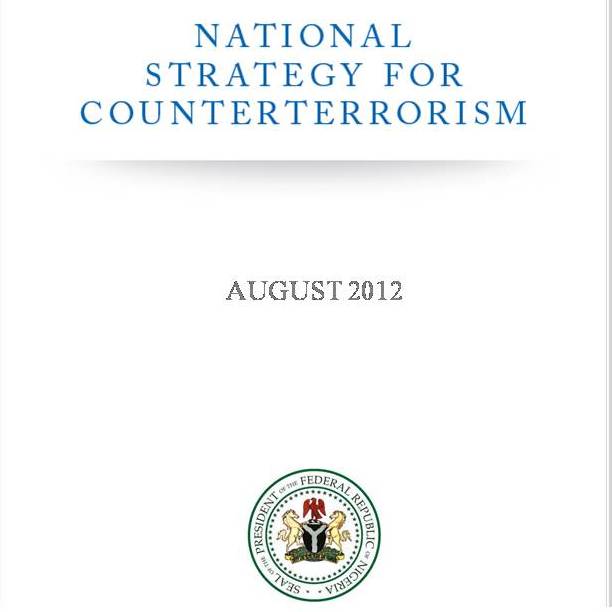 This is my first letter to the President of the Federal Republic of Nigeria. Aluta Continua sir and all other protocols duly observed. I learned this morning that you have jet out to Jamaica and are also set to trip into Trinidad and Tobago. Balling innit!
I sincerely hope Hennessy or Jack Daniels is sponsoring the trip because those companies can afford more funds to blow on such exotic cruise. I forget why you are there and honestly I really don't care. The governor of my state is in London, "talking to investors at the olympics". Sure!
Only God knows where Patience Jonathan and her parallel government(s) are at this very moment located, but I envision somewhere sunny where there is a lot of national cake and national natural resources on display. Perhaps her lawyers are briefing her on the scheme to get Turai to hands off the property the FCT Minister gifted to her recently. "Maybe a chateau in Versailles will appeal Mrs. Yaradua. Maybe a choice plot elsewhere in the Central Business District?"
Well, whatever the case, it has become clearly obvious one needs an expert econometrician to track the spending and jet setting patterns of our political elite.
As I sit here in this southwestern suburb, the rain pounds the rooftop and a gang of generators noisely thump the airwaves to supply light, all I can see is the gruesome pictures of the suicide bomb attack on the Assistant Inspector General of Police in Sokoto earlier today.
In the debris, I see an assortment of limbs; a hand here, a leg there, guts, gore, carnage and a host of other miscellaneous chaos and destruction. I am so appalled.
Where are the security funds? The funds you budgeted hundreds of billions of  Naira for in the 2012 Budget. The Funds the House of Assembly signed off to in the Appropriation Act. You know what I speak of sir, the FUNDS THAT ARE SUPPOSED TO KEEP OUR COUNTRYMEN ALIVE!!!
Where are the funds please? Is a single Naira being diverted? A kobo? Okay sorry for asking silly questions. But if your Defense chiefs must steal, can they not steal responsibly.
This must be a new theorem for you, 'the theory of responsible stealing/corruption'. Well here are a few suggestions that you can employ to accomplish it in practical and make Nigerians lives better.
Nigerians are not being killed with sophisticated weapons that fall from the sky. If indeed we were, we would already be finished. We are being killed by weapons that are ground-based and operate with rudimentary or primitive technology as it were. (IEDs or Improvised Explosive Devices of the type that  were today discovered at a lecture theatre on the campus of Federal College of Education Kano are not advanced. In fact there are security systems, computer based bomb detectors that can be placed near strategic infrastructure like airports, refineries, banks and government installations.
They may also be placed at civil institutions like universities,  churches, or popular roads.
The American, Israeli, German, Chinese and/or French governments will be happy to draw up a nice invoice for us on these.
Secondly, sir, you may choose to stop negotiating with terrorists and instead employ more sensitive and aggressive counter-surveillance methods to apprehend the kingpins of the terrorist groups. If Boko Haram is using money to recruit, then put a price on their heads as well. Make them targets too. Cash is king. We all know it.;
Finally, grab the bull by the horns, and stamp out corruption from the police and entire defense corps by reviewing their salaries and benefits upwards.
I would give you more suggestions but I don't get paid $4 million dollar basic salary + bodacious benefits to safeguard the constitutional rights Nigerians have to life, liberty and the pursuit of happiness. David Mark,on the other hand, does.
You have several other members of your government  that have similar power and prestige. We all know them. Yet none of them employ their ideas to lifting Nigerians out of the hole we are declining into.
Nigerians are increasingly becoming impatient and yes, whilst we know you are not in support of the killings. We want it to seem like you're doing every last damned thing in your power to stop them.
Forget that they are elder statesmen, why should Babangida and Obasanjo be able to speak on the insecurity record in the land? We know freedom of speech is a constitutional right (please remind David Mark), but they are big parts of the ones responsible for our descent as a society into decay.
So as we expect you to lead us out of this pit, please ask Aunty Ngozi to ensure our defense funds are released and are utilized judiciously. Maybe you need to look beyond the subsidy thieves and do like the Abia state governor and start prosecuting all the corrupt members of your cabinet and armed forces. No matter how instrumental they were to your campaign's success.
Comments to [email protected]