Emirates Seals Deal with Arik Air
By
admin
on July 13, 2011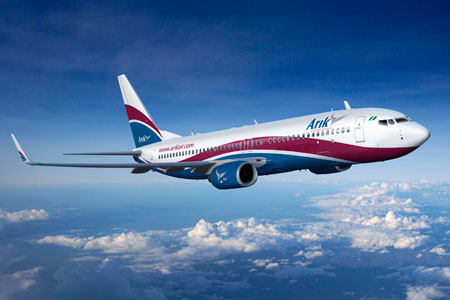 Dubai's Emirates Airline has signed an agreement with Nigerian carrier Arik Air which will allow Gulf passengers to book onward flights to destinations across West Africa in a single booking, the airline said Wednesday.
Under the agreement, customers can book a single return Emirates-Arik Air ticket, which will connect them from Dubai to the Nigerian capital of Lagos and onwards to cities such as Accra in Ghana, Banjul in Gambia and Dakar in Senegal.
Arik Air is Nigeria's largest domestic airline and operates a fleet of 23 aircraft and serves 30 routes across Africa.
Emirates Airline said this week it was fully funded through to July 2012, including fleet expansion plans involving 90 Airbus SAS A380s worth $34bn at list prices.
A $1bn bond issue last month was "opportunistic" and Emirates would consider a further sale given "suitable" pricing, Gary Chapman, its president for services, said in an interview.
The world's biggest international airline would consider seeking a credit rating if such a move appeared advantageous, he said.
Source:ArabianBusiness