Nigeria has achieved 100 per cent teledensity – NCC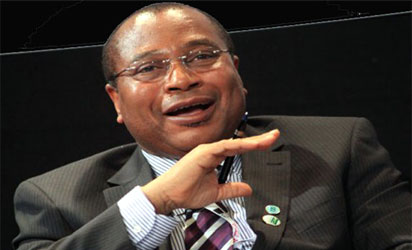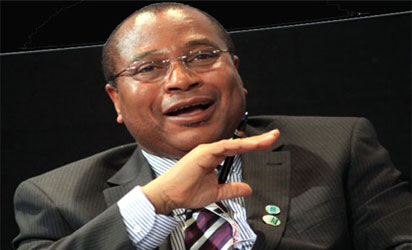 The Executive Vice Chairman of the Nigeria Communication Commission (NCC), Dr Eugene Juwah, says that Nigeria has achieved a teledensity of 100 per cent as at January 2015.
Juwah, who was represented by the NCC's Director of Public Relations, Mr Tony Ojobo, announced this in Enugu on Sunday at a forum during the ongoing 26th Enugu International Trade fair.
According to him, teledensity is calculated by the International Telecommunication Union (ITU) to mean active line distribution of one telephone to a hundred of a population.
"This is a remarkable achievement compared to when we started from 0.4 per cent in 2001.
"The Nigeria network offers everything that is available in any other part of the world.
"Some people do not even know that this network is what is enabling other services like internet Banking, ATM services and Point of Sales (POS) that are used in hotels and other locations across the country.
"Online hotel reservations, flight bookings and flight management that we now enjoy from our homes and offices are delivered by telecommunication.
"We should remember that all these are made possible in a very harsh environment for the provision of the telecommunication services,'' he said.
The vice chairman, who listed the challenges facing the commission to include poor power supply, said:
" We all know how difficult it is to enjoy uninterrupted power supply since telecom operation is a 24 hour service.
"Service providers cannot afford to lose any minute as a result of power supply.''
Other challenges, Juwah said, were multiple taxation, multiple regulations that hamper deployment of services across the country as well as vandalism of telecom infrastructure.
He appealed to all subscribers to assist in protecting telecom facilities in their various communities.
Juwah said the commission had introduced some services like mobile number portability which enables subscribers alternate between service providers.
Earlier in his remarks at the forum, Dr Ifeanyi Okoye, the President of the Enugu Chamber of Commerce, Industry, Mines and Agriculture (ECCIMA), had urged NCC to do more in protecting vulnerable customers.
Okoye, however, commended the commission over its achievements inspite of the numerous challenges being experienced in the country. (NAN)