FirstBank unveils enhanced features on mobile banking app, FirstMobile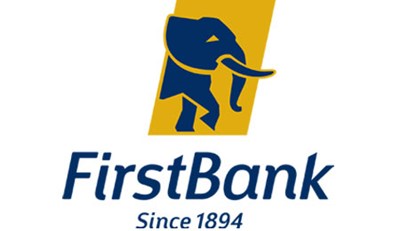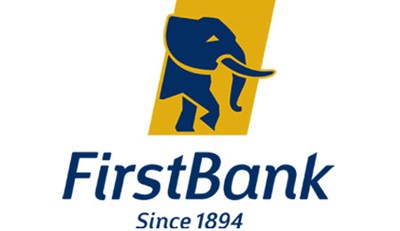 As part of its effort to boost convenience and ease of banking as well as enhance customers' digital banking experience in line with its commitment to offer value-added products and services that suit the lifestyles of its customers, Nigeria's most valuable bank brand, First Bank of Nigeria Limited has unveiled a set of enhanced features in its integrated lifestyle mobile banking app, FirstMobile. The mobile banking app which is secure and easy to use, allows customers to carry out banking transactions on the go from their mobile phones.
FirstBank customers can now conveniently carry out transactions such as domestic funds transfer from self-owned accounts to FirstBank accounts and other bank accounts; make quick airtime purchase for self and others on all mobile networks; bills payments; cheque services including confirm cheque and stop cheque; flight booking; and quick account services such as account balance inquiry, statement view and much more from their smartphones.
On the enhanced app, customers can transact without the use of token to a maximum daily limit of N50,000.00 using a user-defined transaction pin and N1m with the use of a token which is an extra security feature. Customers can also perform the following actions on the enhanced app: self-service tasks such as Change Transaction PIN, Reset Transaction PIN, Synchronize token, and change their log in pin – mPIN. The enhanced features also allow users share their experience on the app with friends and family via Facebook and Twitter using the Share this app menu. With the integrated life style app, customers can enjoy real-time mobile banking services
According to the Head, E-Business at FirstBank, Mr. Chuma Ezirim, the Bank will continue to leverage evolving technologies in bringing secure, fast and convenient financial services closer to Nigerians, in line with the bank's digital banking strategy. "Today, we are delighted that we have been able to deliver an app that supports the consumer lifestyle by providing users with an instant suite of financial options on their mobile devices in a convenient and highly secure environment. By enabling people to use their mobile phones as a tool for carrying out financial transactions and accessing lifestyle content, FirstBank is delivering long-term benefits for both our customers and the Nigerian economy as we continue to put our customers first," he further explained.
To set up this app on a smartphone it takes three simple actions Download, Activate and Transact. Customers should visit their respective phone app store to download and install the FirstMobile app. Once installed, customers are required to open the app, tap the REGISTER button and use their FirstBank issued Naira MasterCard or Verve card to activate the app after which customers can immediately transact on their accounts with the bank.
The App is currently available on Google Play store, Blackberry world and iOS apple store.