FG hands over NITEL/MTEL to NATCOM consortium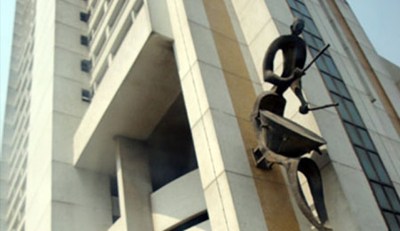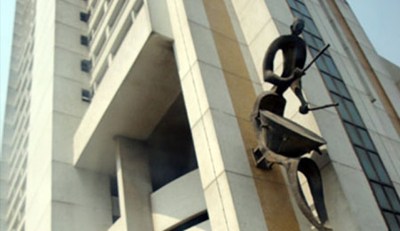 As part of its efforts to revamp the telecommunication sector, the federal government, yesterday, handed over the Nigerian Telecommunication Plc (NITEL) and Nigerian Mobile Telecommunications (MTEL) to its preferred bidder, the NATCOM Consortium after five failed attempts to privatise the companies in Abuja.
The asset, which gulped the sum of $252.25 million, earlier witnessed the strategic core investor sale of 51 per cent shareholding to Investors International London Limited (IILL) in 2001 followed by failed management contract by the Pentascope in 2002 and aborted Orascom Telecoms bid in 2005.
Also, the National Council on Privatisation (NCP) revoked the sale of NITEL/MTEL to Transcorp in 2009 after it failed to inject a working capital while another strategic/core investor sale in 2011 to both New Generation Communications Limited and Omen International Limited was also cancelled due to its inability to pay the purchase price.
The Federal High Court had ordered the liquidation of both companies in 2014 which is a strategy adopted by the federal government to privatise its telecommunication companies.
In his address, the vice president, Namadi Sambo said it was in realisation that Nigeria would not attain the desired economic growth without adequate reforms and liberalisation of the telecommunication sector that led to the telecoms sector reform in 2001.
Sambo, represented by Mr Emmanuel Amadi, noted that privatisation must be seen as a necessary tool for the deregulation and opening up of government dominated sectors of the economy to the private sector as well as divestiture of government's interest in such sectors.
He was optimistic that the privatisation process has passed through international best practices even as he looked forward to resuscitating the company and improving service delivery.
On his part, the director-general, Bureau of Public Enterprises (BPE), Mr Benjamin Ezra Dikki, noted that they faced numerous challenges in the areas of outstanding unpaid terminalal benefits of ex-staff of both companies, arrears of salaries of the retained staff, outsourced security and huge accumulated unpaid licence likewise other fees due to the Nigerian Communications Commission (NCC) that would have killed the transaction.
According to him, "We begin to reap the efforts of over a decade of reform and privatisation of the Nigerian Telecoms sector and the end result will significantly improve the lives of Nigerians.â€
Also speaking, the liquidator of the NATCOM, Otunba Olutola Senbore, emphasised that the assets sold to the NATCOM Consortium would be used for generating telecommunication services.
He expressed hope that the NATCOM would create employment and add value to telecommunication services and products.
Explaining the rationale behind the transaction, Senbore said that at the financial bid opening of December 3, 2014, the NATCOM Consortium won the bid to the tune of $252,251,000 after its closest rival, the NETTAG Consortium failed to post the bid bond of $10,000 million which was crucial to survive the technical evaluation test.