Market capitalisation gains N94bn in September opening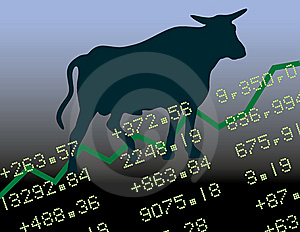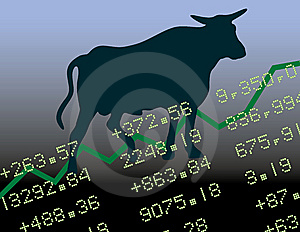 The equities market of the Nigerian Stock Exchange (NSE) gained N94 billion or 0.82 per cent in the first week of September trading transactions.
The market capitalisation appreciated from N11.497 trillion to close at N11.591 trillion, while the NSE All-Share Index rose by 0.43 per cent or 155.42 points to close last week Friday at 36,403.95 points from 36,248.53 points it opened.
Three NSE indices also appreciated in the course of last week activities with the NSE Banking Index, NSE Lotus II and NSE Industrial Goods appreciating by 0.05 per cent, 1.07 per cent and 0.29 per cent respectively.
A turnover of 1.138 billion shares worth
N14.130 billion in 24,122 deals were traded last week by investors on the floor of the Exchange.
The Financial Services sector (measured by volume) led the activity chart with 704.560 million shares valued at N5.985 billion traded in 13,362 deals; thus contributing 61.89 per cent, 42.35 per cent and 55.39 per cent to the total equity turnover volume, value and number of deals respectively.
The Conglomerates sector followed with a turnover of 158.595 million shares worth N397.480 million in 1,117 deals, contributing 13.93 per cent, 2.81 per cent and 4.63 per cent to the total equity turnover volume, value and number of deals respectively.
The Construction/Real Estate sector came third with 112.111 million shares worth N627.549 billion in 386 deals. Trading in the top three equities namely
Transnational Corporation of Nigeria Plc, Arbico Plc and Guaranty Trust Bank Plc (measured by volume) accounted for 334.613 million shares worth N2.602 billion in 2,434 deals, contributing 29.39 per cent, 18.41 per cent and 10.09 per cent to the total equity turnover volume, value and deals respectively.
Traded last week were 1,372 units of NewGold Exchange Traded Funds (ETFs) valued at N2.984 million executed in two deals, while 1,800 units of FGN bonds valued at N2.022 million were traded during the week in 10 deals.
Jos Int. Breweries Plc. led 38 other stocks on the price gainers chart, rising by 60.07 per cent or N1.76 to close at N4.69 per share.
Vono Products Plc. gained 43.30 cent or N0.42 to close at N 1.39 per share. DN Meyer and Paints & Coatings Manufactures Plc gained 31.47 per cent and 25.29 per cent to close at N1.88 and N2.13 per share respectively, while IHS Plc and Wapic Insurance Plc gained 19.15 per cent and 14.63 per cent to close at N2.80 kobo and 0.94 kobo per share in that order.
International Energy Insurance Company Plc, lost the highest price for the week, shedding 23.15 per cent or N0.25 to close at N0.83 per share. AIICO Insurance Plc lost 14.89 per cent or N0.14 to close at N0.80 per share, while RedStar Express Plc and Prestige Assurance Co Plc lost 14.89 per cent and 13.64 per cent each to close at N4.00 and N0.57 per share respectively.
Airline Services And Logistics Plc and Chemical and University Press lost 12.30 per cent and 11.11 per cent to close at N3.35 and N4.00 per share respectively.