Flour Mills Set To Merge With Niger Mills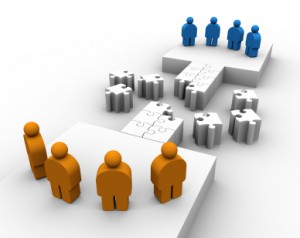 The management of Flour Mills Nigeria Plc has announced its merger with subsidiary Niger Mills Limited.
According to a statement released by the company last Friday, the merger is intended to create a more efficient company, reduce costs,particularly administrative costs related to running the two entities as distinct companies.
"The board of Flour Mills believes that the enlarged entity will consolidate its position in the flour milling industry, accessing positive economies of scale and realising significant synergies through enhanced operational and administrative efficiency and a unified product delivery platform, thereby providing immense benefits to the shareholders and customers of Flour Mills," the statement partly read.
Flour Mills Plc owns 99.97% of Niger Mills Limited.
Chairman of Flour Mills, Mr. George Coumantaros, in a letter addressing shareholders, explained that the merger would be achieved by the transfer of all of the assets, liabilities and undertakings of Niger Mills to Flour Mills in exchange for which ordinary shares of Flour Mills would be issued to the minority shareholders of Niger Mills.
A cash consideration would be given the minority shareholders in lieu of the share allotment.
The letter also explained,  "Upon the merger becoming effective, all Niger Mills shares will be cancelled and Niger Mills will, thereafter, be dissolved without being wound up."