Nigerians Seek Lower tariffs and Quality service from Telcos in 2013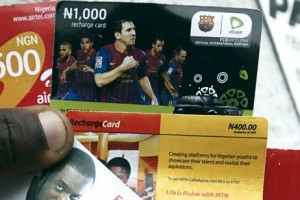 As part of their expectations for the year 2013 mobile subscribers in the country have urged the telecommunications operators to come out with improved quality service for the sector and a lower tariff structure.
This is a result of a recent random survey of 758 subscribers in the country. It was designed to assess the telecommunications sector in the nation and how it has affected the populace so far in the past decade.
NOI the leading research and analysis building group telecommunication services, quality and impact carried out the survey on the journey of the mobile technology sector in the country so far. Also the subscribers from the survey stated that the Nigerian Communication Commission must step up their game in ensuring efficiency in the sector.
They believe that if the NCC becomes more strategic and assertive in 2013, the Telcos will have no option but ensure on their part that they render a better service than they did this year to Nigerians.
From the survey most of the subscribers revealed that the reason they use more than one line or have dual sim phones, is because of poor network and service in the country and hope that the situation will improve in 2013.
In terms of rating about 31 percent of the subscribers believed Etisalat are doing a great job in terms of service delivery, while 40 percent of the MTN subscribers believed the network was giving an average performance, 43 percent of Airtel subscribers rated the network as good in their performance and Globacom had 45 percent of their subscribers saying they had an average network performance.
The analysis revealed that the Subscriber polls put Etisalat ahead of other networks in terms of network performance and quality service delivery in the country, giving more value in the sector than other major operators.
NOI in its report further stated "Telecoms operators should concentrate their efforts on improving the quality of their service and consider a downward review of the present tariff rates, and show more firmness in mandating the telecoms operators to improve on the quality of their services, and also move further to sanction operators that are not adhering to service quality standards".
It is expected that the NCC and the Telcos will take surveys like this seriously, and resolve to reward the increased subscription and engagement of the sector by Nigerians with a by partnering to provide quality telecommunication service at an affordable cost.