Foodstuff Prices Soar 24 hours to Christmas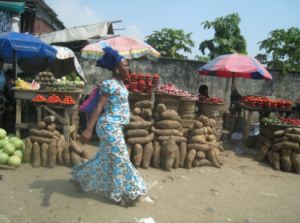 With barely 24 hours to Christmas, the usual the rush and bustle for final purchases before the holiday, has affected the price of foodstuffs in the market. This time the dealers are blaming the trend on the relative cost of transporting the foodstuff to the market and point of sale.
Market survey analysis like the one from Lafia, Nassarawa State revealed that a 25kg of Thai parboiled rice went up to about 4,500 and 5,000.00 from 3,800.00 , while a 50kg bag rose to about 9,200.00 from 8,750.00.
A rice dealer in Lafia Mr Ejike Odoh said "Sellers do not just increase the prices of goods like that,the problem is that there is increase in transport fares in conveying these good from either Abuja or Lagos to the state. For us to cover the unit cost of these goods, including the transport fares, we have to increase the prices of the products also."
Apart from rice other foodstuff that witnessed increase include vegetables, tomatoes and onions which is not surprising considering the period, the mad rush before xmas and the progressive recovery from the post flooding effect in the North that affected food production.
Also investigations in Lagos State also revealed that a bag of a 50kg bag of Mama Gold rice brand soared up to between 10,000 and 11,000.00 from the initial 8,000.00 and 9,000.00 in the beginning of the year.
Whatever is the case holiday makers are determined to make purchases for Christmas and for those travelling it will be the usual economic consideration of being frugal and making the wise and necessary purchases.
For some Nigerians purchases of foodstuffs like bags of Rice had been made towards the ending of November to guard against the perceived increase, which is also a wise decision. While middle-class Nigerians especially those who work in offices that pay christmas bonus or 13th month salary, need not worry as the can just use that to make their December expenses.