FG Grants Fuel Import Allocations to Indicted Oil Marketers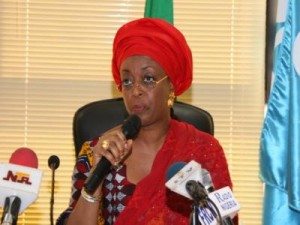 Not a few eyebrows have been raised over the fourth quarter fuel import allocation list soon to be released by the by the Petroleum Products Pricing Regulatory Agency (PPPRA).
The agency which approves the list of oil marketers and traders approved to import petroleum products into the country has caused furore in the industry over its inclusion of indicted oil marketers in the list.
Oando; Mobil Oil; Forte Oil; MRS; Acorn Petroleum; Masters Energy; Heyden Petroleum; Capital Oil and Gas Industries; Integrated Oil and Gas Industries; Aiteo Energy; Ascon Oil; Avidor Oil and Gas; A-Z Petroleum; Bovas, Conoil Plc, Dee Jones Petroleum and Gas; Folawiyo Energy; Obat Petroleum Ltd and Ontario Oil & Gas Ltd are among companies slated for the fourth quarter import.
Others are Sahara Energy Ltd; Rain Oil Ltd; Rahamaniyya Oil Gas; Shorelink Oil Ltd; Spog Petrochemicals Ltd; Swift Oil Ltd; Techno Oil Ltd and Total Nig Plc; Fresh Synergy Ltd; Honeywell Oil &Gas Ltd; Ibafon Oil Ltd; IPMAN Refining and Marketing Ltd; LUBCON Oil &Gas; Matrix Energy Ltd; Mobil Oil Plc; MRS Oil & Gas Ltd; MRS Oil Nig. Plc; NIPCO Plc and Northwest Petroleum & Gas Ltd.
Of these companies listed above, several are among the companies indicted by the Aigboje Imokhuede fuel subsidy reconciliation and verification committee. They include Capital Oil, whose CEO was picked up by the Special Fraud Unit yesterday. Others are Heydeen Petroleum, Masters Energy Oil and Gas Limited, Matrix Energy Limited and MRS Oil and Gas Plc.
Presidency sources say the PPPRA is in the clear in its decision as the marketers were only indicted and not yet convicted of any wrongdoing.
However many industry insiders are adamant that this type of development is symbolic of the entire rot in the subsidy system that has brought losses worth trillions of Naira to Nigerians.
The Presidency and Oil Minister have also been accused of merely paying lip service to the war against corruption especially against oil marketers who are alleged to have used a significant part of their fraudulent earnings to finance President Jonathan's 2011 presidential campaign.