NCC empower telecom subscribers to report unfair practices by operators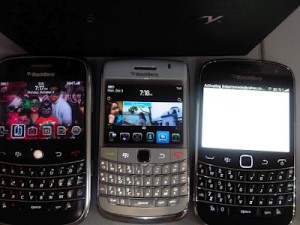 Dr Eugene Juwah, the Executive Vice Chairman, Nigerian Communications Commission (NCC), on Friday urged telecommunications consumers in the country to protect their rights. Speaking at the First National Telecoms Subscribers Summit in Lagos, Juwah said they could do this by reporting to the appropriate authorities any unfair practice by the telecoms operators.
The summit with the theme "Nigerian Telecoms Revolution: Consumerism as the Last mile Challenge" was organised by the National Association of Telecommunications Subscribers (NATCOMS).
Represented by Mr Tony Ojobo, the Director of Public Affairs, NCC, Juwah urged the consumers to take advantage of the Consumer Affairs Bureau (CAB), established by the commission to protect their rights.
"In a bid to implement this mandate, the commission established the Consumer Affairs Bureau (CAB) in September, 2001," he said.
He said that one of the commission's mandates was to protect and promote the interest of consumers against unfair practices from their service providers.
According to him, there is a paradigm shift from mere service provision to ensuring that consumer satisfaction ranks highest in priority, in the provision of ICT goods and services.
He added that the telecommunications umpire ensured that consumers were compensated when wrongfully billed/loss of service.
"The consumer occupies the central position in our scheme of things and comes top among all our stakeholders," he said.
Juwah said that NCC had developed a Consumer Web Portal, serving as an interactive avenue to disseminate information on its activities and initiatives toward achieving consumer protection.
He said the portal was also to empower consumers and get feedback from them on the performances of service providers as well as the commission.
The President of NATCOMS, Mr Deolu Ogunbanjo said that the aim of the Advocacy Group was to foster understanding of consumer issues among stakeholders in the industry.
He said that NATCOMS had been monitoring and working with service providers on regular basis to ensure good quality service delivery.
Ogunbanjo added that the association was charged with the responsibility of educating consumers on the protection of their rights and other telecoms issues. (N
US laws, according to him, permit foreigners to own properties in the country and make money from such.
Owomoyela said, "The property market in the US was seriously affected by the global financial crisis. The economic downturn caused a mortgage crisis that made lots of properties lose their value. Lots of homes were foreclosed by the bank because home owners lost their jobs and could not pay their mortgage.
"Others owed more on their property than the worth of the property. This made banks to repossess lots of properties, which they must sell off at huge discount to recover their money."

Source: Business Day