"Spanish football will kill itself in five years" – Football Economist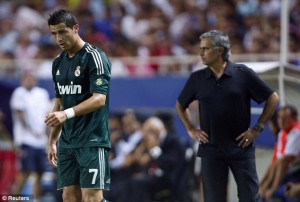 Spanish football must either change course drastically or it will "kill itself" within five years, according to Jose Maria Gay de Liebana, Spain's most prominent football economist.
Gay de Liebana, an economics professor at the Universidad de Barcelona, was in the city on Thursday making his fifth annual presentation on financial issues facing Spanish and European football.
The well-respected professor stated that La Liga's clubs were increasing their revenues but not quickly enough to cover their costs.
"If things go on like this, Spanish football will kill itself," he said. "A year ago I predicted that La Liga had only ten seasons left, now I see that five more would be a lot."
Gay de Liebana believes that the problems stem from the league's television rights deal, which he thinks should be replaced by a model that raises more money and shares it more equally.
"La Liga's television rights are badly sold because they are shared between two operators, when in the rest of Europe negotiations are with one party," he said. "Also, in my opinion, the Chinese market is wrongly prioritised, when the American and Japanese are more relevant. In this way, the global reach of the contracts should be changed."
One of Gay de Liebana's more speculative solutions for helping Spanish clubs to increase their revenues was to form an Iberian league, including Portugal's big three clubs.
"Today the Spanish league is not of great interest," he said. "Adding a Portuguese part would give us extra glamour, with Porto, Benfica and Sporting Lisbon. It would give us more character."
With Catalan independence currently a hot topic, and the Camp Nou crowd chanting in favour of a break with Spain during Wednesday's 3-2 Champions League win over Spartak Moscow, Espanyol fan Gay de Liebana joked that the formation of a Catalan 'La Liga' would allow his side access to the Champions League, but would be a "disaster" for Barcelona.
"A hypothetical Catalan league would be a disaster at the financial and TV level," he said. "I have a lot of affection for Catalan teams, but Espanyol and Barca need to play in Spain, as do Sabadell, Nastic and Girona."
The economist said he would release more detailed financial details on Europe's top five leagues on Friday and that he was working on research showing the long-term detrimental financial effect that Jose Mourinho's transfer policies had on clubs he managed.

Source: Soccernet