Islamic banking will make Nigeria largest African economy in 2013 – Stakeholders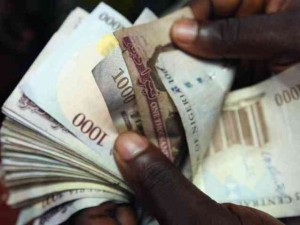 The Minister of State for Finance, Yerima Ngama on Tuesday called for increase awareness on Islamic banking to prevent economic crisis and boost the nation's economic development.
The minister made the call at a forum organised by ARIT consult and sponsored by Mutual Benefits Assurance Plc with the theme: developing Islamic financial institutions in Nigeria in Abuja.
Mr Ngama listed various challenges obstructing the growth of Islamic banking in Nigeria, noting that the banking system will position the country as the financial hub of Africa.
"It is on record that while most of the major financial institutions in Europe and America have been crashing, Islamic development banks has been given an AAA rating worldwide," the minister said.
According to the Central Bank of Nigeria, Islamic banking has undergone steady progress in the last four decades globally.
The bank however said that progress can be recorded in Nigeria with the co-operation of more stakeholders in the industry.
To buttress this, the managing director of Jaiz Bank Plc, Nigeria's first licenced Islamic bank, Mohammed Bintube said it has recorded tremendous success since it began operations in the country.
"Standards and Paul estimated that over the next four years the total assets that will be managed under Islamic Banking would grow as much as $4 trillion," he said.
Organisers of the event however emphasize that Islamic banking is not established for Muslims alone but beneficial to all Nigerians.
The Managing Consultant of Arit consult, Mohammed Kari said the Islamic Bank has already confirmed that the majority of their subscribers and customers that open account with them are not Muslims.
"These are people who have understood the implications and the benefits. The benefits in comparison to the conventional system are huge," he said.
The Group Managing Director of Mutual Benefits Assurance, Akin Ogunbiyi said the regulators should provide the enabling environment for Islamic banking to thrive in Nigeria.
According to stakeholders, the growth of Islamic banking as an alternative source of financing in Nigeria can boost the country's chances of becoming the largest economy in Africa by 2013.

Source: Channels