Introducing Egole: A new experience in online shopping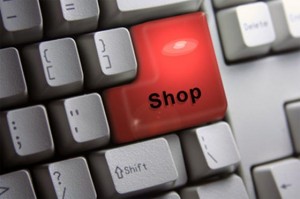 Egole, is a word which in Igbo, the major language in South-East Nigeria for "what is the price", or "how much." While playing with the word, Courteville Business Solutions Plc, recently announced the establishment of an online shopping mall for businesses and Consumers to interface even in the absence of physical structures. Already, Courteville's flagship product- AutoReg Motor Vehicle Administration and Documentation (AutoReg MVAD), has continued to make further inroads into Nigeria, with presence in over 18 of the nation's 36 States and the Federal Capital Territory, Abuja. Besides boosting the company's revenue profile, AutoReg has drastically plugged revenue leakage associated with motor vehicle documentation and administration, by helping to collect funds due to the various governments. In a chat with newsmen recently, Adebola Akindele, Group Managing Director of Courteville Business Solutions, spoke recently in London of plans to replicate the success of the AutoReg in "egole," while ensuring maximum satisfaction to manufacturers and consumers of various products anywhere in the world… EXCERPT.
Benefit to Diaspora Nigerians
Egole is not restricted to just Nigeria, even though we have just started in Nigeria, and it is catching up at a fast pace. Currently, it is the most robust online shopping Platform in Nigeria and West Africa at this time. What we have come to do at African and Caribbean Business Expo (ACCBE) essentially is to try and project this to the people in Diaspora.
There are lots of Nigerians and West Africans who are here. And on the average, there is a need for them to transfer or to make transfers back and forth. Egole has been designed to do so many things particularly to enhance shopping… buying monthly provisions, seasonal stock and so on. This can be done without necessarily transferring cash or sending cash physically across borders. People in London will be able to buy any product online, pay for same product online and have them delivered to their destination in Nigeria.
Again, we are the co-sponsors of the (just concluded) Africa Fashion Week London (AFWL), and there has been a lot of inquires from marketers and sellers of various products, who participated about how they can come online and shop.
Interestingly, people from places like Zambia, Zimbabwe and Uganda actually requested to know how they could come on board. This is a better system of carrying out commerce and that is what Egole is all about.
How much did Courteville invest in Egole?
First and foremost, what we have done is to say that the ACCBE experience should give us the leverage that would probably allow us to move our business faster into countries outside Nigeria and Sierra-Leone, where we currently operate. But, between Africa and the Caribbean in the first instance, we have targeted a very significant percentage of our turnover as the marketing expense for this, and that is part of what we have done. I don't want to quote exact figures; but I can tell you it's in millions of US Dollars.
What is the customer base of Egole in Nigeria?
Interestingly we just launched Egole at the beginning of July (2012), and activities had started prior to that time. But as at the end of July we had over 100 merchants on board, and over 25,000 products. And this is growing because, as enough awareness is being created, we have more people coming. They are actually more people joining and are ready to pay. These are merchants, a lot of people are now doing most of their commercial activities online from Egole.
For example at home, my family and a number of families around us I know, shop on Egole. All products like top-up cards, online purchases of computer and technology equipments and other goods, are on Egole. Everybody is glad that this is here; logistics are cheap on Egole in terms of how to deliver, where and how fast. It takes a maximum 48 hours for the client to receive whatever was purchased, once it is during working hours of the shopping time.
What challenges have your faced so far?
The major challenge is essentially the fact that we still have to operate based on merchants who will not necessarily stock majority of the items that people would want to buy. For example, if you want to buy items, and you need to buy three or four merchants at once, this creates problem for logistics. Not necessarily in the area of picking and delivering, but in terms of how shipping costs are addressed. However, Courteville is looking at this seriously and we are coming up with a solution very quickly.
First and foremost, what we have done is to immediately increase the size of the courier companies that are involved. It will interest you to know that a universal Company- FedEx is on board. That means we can reach anywhere in the world whenever we want to do so. This has reduced the cost of delivery- it's the cheapest of such anywhere in West Africa at this time. We will get to that point where in a one-stop shop, a customer can get all the goods needed; because we are working with a potential investor. There will be a situation whereby we will have everything in one warehouse, thereby reducing the cost of logistics. This will happen in the nearest future.
Beyond this, there is the issue of awareness creation and for people to believe in what we are doing. This was very important during the test run of Egole. People had learnt over the years not to entirely trust what could be done in this way. However, it is a new experience for a lot of people to get it securely delivered without anybody cheating them out of their money. This we are facing and we have been doing a lot of public relations and marketing effort to create awareness in this area.
What are you expectations from Egole within the first year?
In the first year, we will hope to achieve up to 10 per cent in terms of Courteville's revenue projection for 2012, that's what we hope to achieve. We started midway into the year, we started in July as I earlier affirmed and we would go out to achieve this, because we are going to put in a lot of resources to achieve this by creating awareness of what the facilities and opportunities are on the Egole platform.
On competition
Competition is good and as you have stated, there have been attempts by several companies to do this before now; but we did not just launch Egole in July of 2012. We spent some years working on it… since year 2008. This is the fourth year of our effort in trying to establish a very strong base, we had the time and resources to execute this.
Again, we had the expertise, background and antecedent to be able to achieve this level of success. Everything that we have tried putting out in the market has been successful to a certain extent and we pray to God that this will also succeed.
There are a number of other small efforts both in Nigeria and outside, but like I earlier said, in everything we do, Egole will be the foremost business solutions company in Nigeria and the world.
`Future outlook for Egole
Egole is our key efforts at making sure that we diversify our business base from Government related activities, and we hope that within five years, **Egole** will be in the forefront of being an entirely private sector established and driven business on the Courteville platform. We expect that in five years, we should be doing up to 50 per cent or more of what Courteville will achieve in terms of revenue.
Our success will speak for Egole, …our antecedent and the belief that people have in Courteville, in our structure, integrity and ability to deliver on everything that we have always promised to do. We will sell Egole; but more importantly, we always will continue to put a lot of effort into marketing and work with the people who would project the successes of the Egole.
Expected benefit of Egole to shareholders
It's straight forward, when there is no business, there is no revenue, if you are careful, that translates to profit. If there is no profit, there is nothing for shareholders to benefit. As we have stated, in five years, if we are able to achieve our target, it could translate to improved dividend payout to shareholders of the company.
Source: Daily Independent