Dana Airlines: The Rise and Fall of Nigeria's Common Enemy #1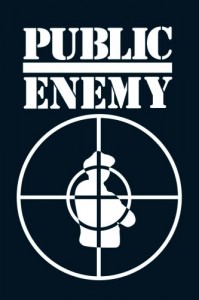 Nigerians love to have a common enemy, that's why the churches modeled after MFM are thriving. Dana is a common enemy now because seemingly it's a good target. It crashed 153 lives out of our airspace and besides its run by foreigners? That's a good enough reason as any to confront a perceived common enemy. Nigerians love to have someone to collectively hate. That's why Shagari's Ghana must go campaign was very successful. It's also why TB Joshua's exploits are celebrated.
But is Dana really the right enemy?
What of the Nigerian Civil Aviation Authority? Or the head of the aviation ministry? Or the Federal Government as a company, an institution and a staff? Are these people not also responsible? After all, they all failed collectively in their regulatory capacities. Nigerians do not need a black box or Accident Investigative Bureau (AIB) report, or National Transportation Safety Board (NTSB is the American organization assisting Nigeria in the investigation) to know the cause of the crash.
Aren't we all responsible for not holding our leaders in any sphere accountable for their shortcomings time and time again? Sure Nigerians make noise from time to time but then they relent and that is why they trod all over us with the spoils of our collective patrimony and scowl when they are asked to grant us even a little alimony?
Why is nobody calling for the resignation of some of these regulators who were shouting down British Airways and Virgin Atlantic earlier this year but have now gone deaf to Dana?
The psyche of the average Nigerian once mastered can be easily manipulated. There are allegations that Dana belongs to a former military head of state. That being the case, why is our anger misplaced?
In Nigeria we have no efficient regulators, effective watchdogs or sincere leadership. So unfortunately incidents like the Dana crash may not be totally dismissible as events likely to occur sometime in the future. Air crashes have not yet been eradicated by improvements in technology, and it takes an honest airline and sincere regulators to ensure that the chances of it occurring are next to nil.
Unfortunately for those booking air travel online, qualities like honesty and sincerity have not been entrenched features of our leadership in the past.
It almost leads one to ask, are crashes in Nigeria a cyclical or seasonal event? Does it happen after private airline companies have been allowed to manipulate the system and pocket the regulators?
Somebody has to ask businessmen like Jimoh Ibrahim some serious questions!
Well let us continue to ask for the grace of God in all our travels, but let us not by any means be deceived. We become our worst enemies when we look the other way and expect our leadership not to do the same. We have groomed a bad leadership system for ourselves and we must talk to ourselves about it plainly or accidents will continue to mar our psyche.
According to Federal Road Safety Commission (FRSC) spokesman, Jonas Agwu, 2,409 accidents and 1,562 deaths were recorded nationwide in the first quarter of the year.
A bird dropping out of the sky may be more poetic, but in Nigeria death is coming exponentially  faster for many who use other forms of transport or other neglected public services. We have a bigger bone to pick with all the leadership of the country than with Dana Airlines.