Master Secret of Influence in Leadership
By
admin
on July 18, 2011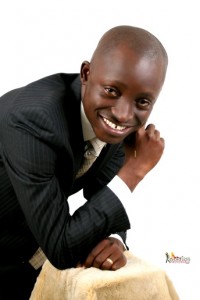 Editor's note: This guest post is written by Ayo Fadumiye, Principal Consultant, LEADERSHIP edge Consult. You can  find Ayo on Facebook, Twitter, Email and Skype
I welcome you to this life changing and thought provoking column packaged to help you to discover, develop and deploy the leadership abilities within you towards excellence and exceptional performance.
I have been committed to leadership empowerment and development for about six years now and based on my studies and research I discovered that effective leadership is practically impossible without a clear understanding of what influence is. "Leadership is influence; nothing more nothing less", says John C.Maxwell, a world renowned leadership guru. You can't lead without knowing how to influence someone or a group of people in a right direction. Hence, leadership is the ability to influence someone or a group of people in a right direction. Gaining influence and more of it is the secret of exceptional leadership in any facet of  life.You need to command influence at home, in your family, at work, in your school,in business and your community. Using the Boyle's law in Physics, your degree of leadership is directly proportional to your degree of influence, God being constant.
My friend, gaining influence in leadership is very crucial and vital. What is the master secret of influence in leadership? It is spelled R-E-L-A-T-I-O-N-S-H-I-P! Your ability to relate effectively is the master secret of influence in leadership.Leadership is principally about relationship. Your ability to lead is preceded by your ability to relate. Exceptional leaders around the world are experts at relating with people.
Successful leadership is not possible if you don't know how to win with people. One great sage said, "The most important single ingredient in the formula of success is knowing how to get along with people" Developing sound relational skill is of utmost importance in leadership. A skill is not an aptitude you are born with; it is something you learn. It is not a natural charisma but an acquired ability.
A survey in a university in USA was carried out many years ago and 85%of the 2000 successful executives in different fields of life attributed their success to their ability to develop, cultivate and conduct relationships. Being among people does not mean you are relating with them; relating is about making profitable and mutual connection with another. A larger percentage of your provisions in life will come through your relationships. A large percentage of the provisions of life get across to you through people. I want to share with you few points on how you can increase your ability to relate successfully with people, which will affect your
capacity to influence and ultimately transform your leadership. These points cut across every fields of life and they are relevant no matter where you are and who you are.
Model the Behaviors.
One master secret to increasing your ability to relate is becoming a model of what you expect from others. Leadership is modeling the behaviours you want to see in people. The strength of your influence in leadership is determined by your personal examples. What you expect or demand from others, BE! The easiest way to change people is to change yourself. Mahatma Gandhi, the man that negotiated for the India revolution said, "Be the change that you wish to see in your world "MANifestation of your desires and goals in life and in your business begins with the MAN-you!!
The most effective way to command influence is not by sayingwhat you want but by living out what you want. Influence is best expressed by examples rather than precepts. Recently while speaking on this aspect to a group of  people, I asked a mind probing question from the working class singles in their midst, "Can you date 'you'" If you can date you, then you are prepared and ready to begin a meaningful and profitable marriage relationship. The kind of man or woman of your dream that you are looking for is going to be attracted if you are the kind of woman or man they are looking for. Like will always beget like. You will definitely attract the kind of person you are.
As a 'boss' in your organization or unit, do you model punctuality, honesty, transparency, responsibility and excellence? Don't demand from other people or your subordinates what you cannot demand from yourself. Do you know why God expect us to be faithful, truthful and excellent in all areas of our lives?  He is the True and Faithful Witness and the Excellent God! In order to effectively change people, change yourself. Working on people begins with working on yourself.
Till I come your way again next time, keep taking the lead!!
I am Ayo Fadumiye, your leadership doctor.