The MTN Link Night – Abuja Edition [Pictures]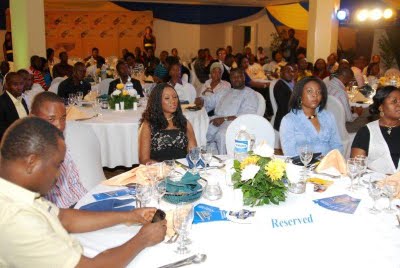 The MTN Link Night train came to Abuja on the 2nd of July, 2011. The event which took place at the prestigious Transcorp Hilton Hotel lived up to its billing in every sense of the word. The aim of this long anticipated event was to pay host to members of the Abuja business community.
The discussants were Barrister Audu Maikori (CEO Chocolate City), Mrs. Dayo Benjamin Laniyi (CEO DOXA)and the brilliant vocalist, Darey, who is also an entrepreneur. It was indeed a night to remember. Guests atthe event were motivated, encouraged and given various business developmental tips by these exceptional individuals.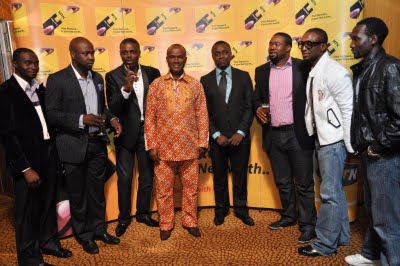 The winner of the third installment of Project Fame, Chidinma performed a song to the awe of the audience. At the end of her performance, she further solidified her burgeoning reputation as her sonorous voice added inspiration and grace to the occasion. This set the stage for the spectacular Darey to give a roof raising performance. Darey had the ladies in the house dancing with him, while the men cheered on. The MC for the event, Buchi left the audience in stitches with his jokes and wisecracks.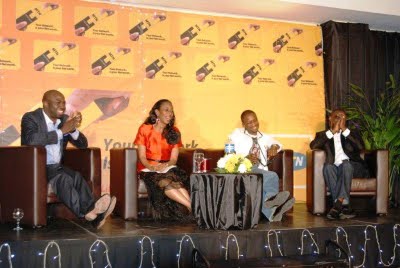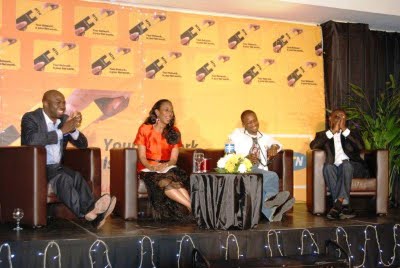 The whole idea behind the MTN Link Nite is to power a platform for young business professionals and entrepreneurs to meet, rub minds and share ideas with people they ordinarily have no access to. It is a platform for networking and linking sharp business minds. Eminent personalities such as the former DMD of  Total Nig – Engr. Alek Musa; Arch. Frank Evbuomwan Commissioner for Works Edo State and Mr. GeraldAda Special Adviser to the Governor of Cross River State on Investment Promotion have been previous discussants & professionals that have featured on the platform sharing ideas cuts across from business to entertainment, giving tips and generally networking with other invited guests.
It's been a whirl wind experience. Guests from Port Harcourt to Calabar, Benin and now Abuja have all networked and got linked!.  The infotainment train moves on and the next stop is Enugu.